[tip of the hat to clarkson there...& if u dun get it, pay it no mind :)]
so a couple of months back, i had the good fortune of taking pics of some interesting time machines... i received the press release of one such machine today and thought to share some pics... and some information from that press release below
RAPHMEISTER INSTRUCTIONS... download the following 5 pics to your PC and save them in one folder and play it on super high speed slideshow(or click thru it quickly) and you have a bit of twirling goin on :) sorry folks i dun have a usable video of it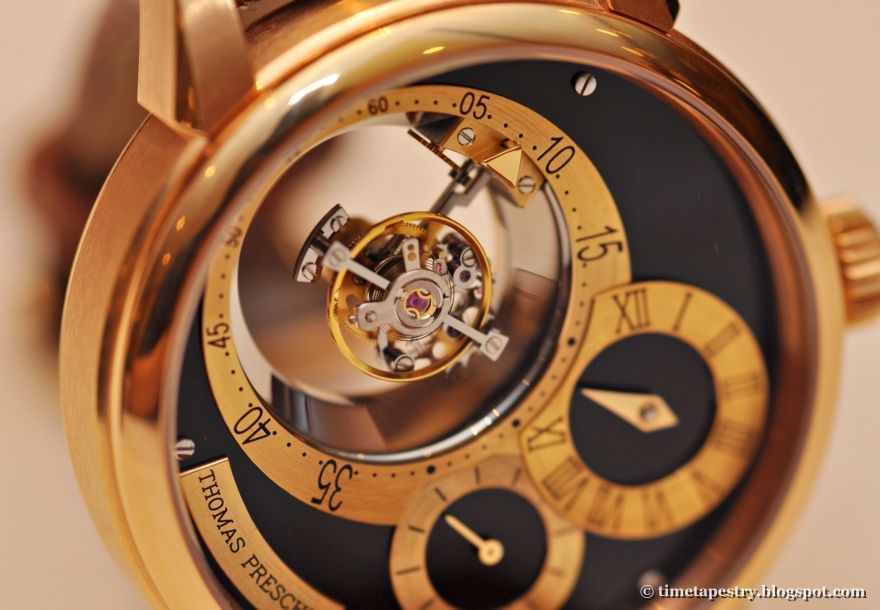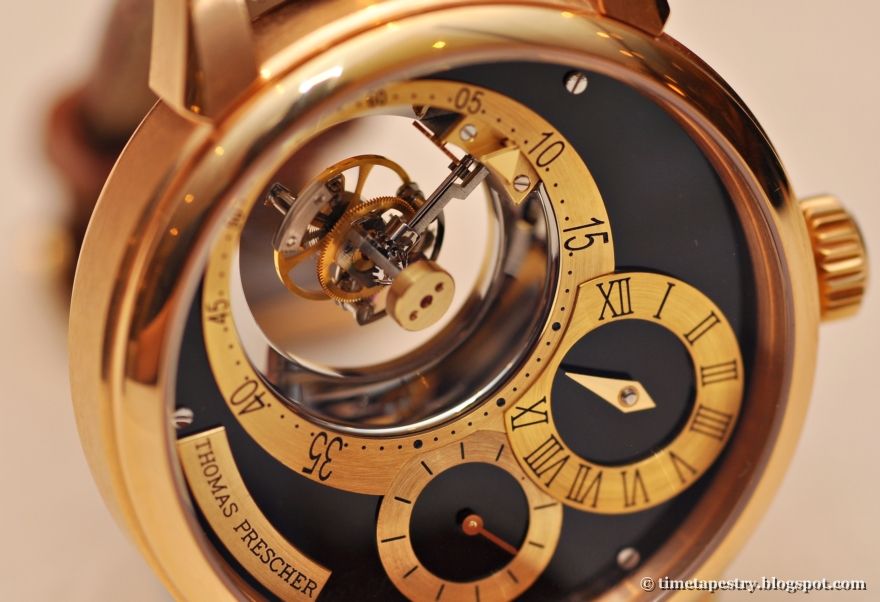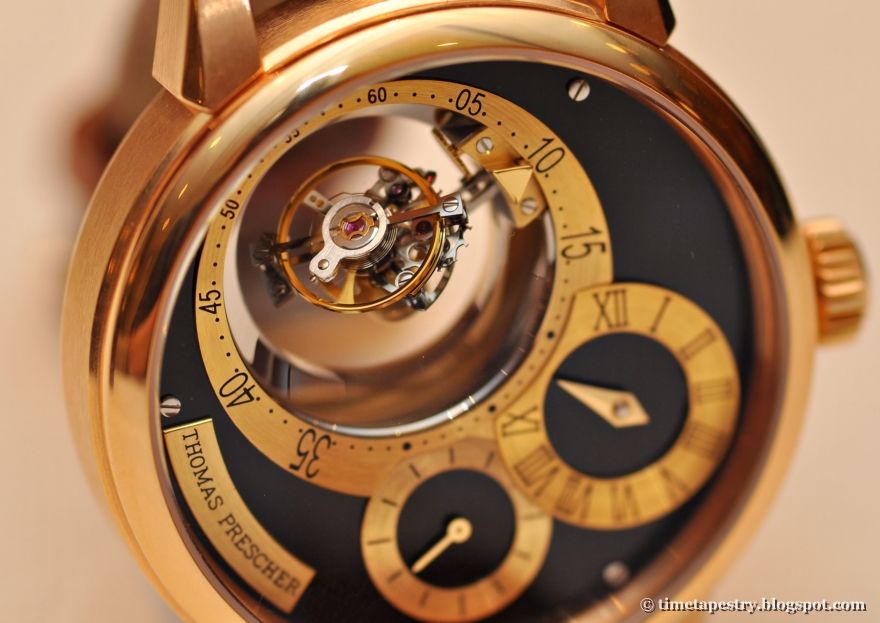 Why a flying tourbillon?

A normal tourbillon is supported by bridges top and bottom that obstruct a clear view into the tourbillon. Although much more difficult to achieve, Thomas Prescher chose to make his triple-axis tourbillon fully flying, i.e. supported by just one side so that very little impedes visual access to the kinetic ballet of the triple-axis tourbillon.

Further ensuring that absolutely nothing diminishes the pleasure of enjoying the tourbillon in all its beauty, the complex and intricate triple-axis tourbillon mechanism is driven via two conical gears instead of the easier gear-to-gear solution. Thomas Prescher was the first, and is still the only watchmaker to use this system.

The difficulty in supporting anything by just one end is balance. When an object is supported on two sides its equilibrium is not as critical as if it is supported on only one. However, imagine balancing an object moving through not one, not two, but three different planes!
[ click to read the rest of the post... expand or collapse ]